Pre-K Registration Update
Pre-K Registration Update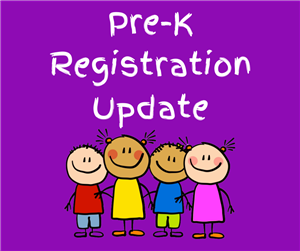 Scotland County Schools is still accepting applications for the NC Pre-K program for the 2020-2021 school year.
The following information still applies:
Prerequisites?
*Be four years old by August 31st, 2020
*Meet program requirements
What to bring?
Parents should bring a copy of the child's:
*Certified birth certificate
*Social security card
*Current immunization record
*Current health assessment
*Current dental screening
*Proof of residence
*Proof of income
When?
Extended through August 7th
Where?
The elementary school in your attendance areas:
I.E. Johnson, Laurel Hill, South Scotland, Sycamore Lane and Wagram

Application packets are still available for pick up and return at the elementary school in your attendance zone
---