Scotland County Schools Graduation Videos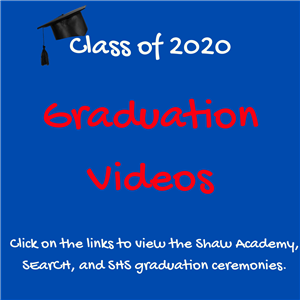 Attention Class of 2020 members and families:
As you know, we had a professional videography company (nFocus Pictures) film the components of our traditional graduation ceremony (including the individual graduations) and put them together into one video for each school. We are excited to let you know that the videos and final edits are complete! It is a top-notch product and one that we are confident that our seniors and their families will be proud of and cherish for years to come.
Click on the link below to view your school's graduation video:
If you would like to keep a copy of the video, you have two options. You can download it directly to your computer's hard drive or you can order a copy from nFocus Pictures. Please visit their website by clicking the link below to see purchase options and information. Keep in mind though, if you want to order a copy, you will need to do so no later than July 10th.
nFocus Pictures website and order link:
Congratulations
again to the Class of 2020!
---