Remote Learning Survey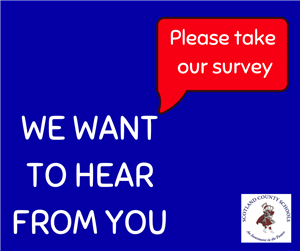 Scotland County Schools Families:
As you know, the first day of school for Scotland Early College High School (SEarCH) will be August 10. The first day of school for all other students on the traditional calendar will be August 17. The format of instruction has not been finalized. The district is reviewing and considering multiple options for schools on the traditional schedule based on guidance received from the North Carolina Department of Health and Human Services (NCDHHS) and the North Carolina Department of Public Instruction (NCDPI).
As we continue to monitor and follow COVID-19 guidance, we are working to plan the 2020-2021 school year. At this time there are several different possibilities that are being taken into consideration. We are not able to provide any official information as NO decision has been made. We are simply planning for next year and want to make sure we hear from our parents/guardians and have something to offer all of our students and their families in the fall. We will receive additional information and guidance from the state.
To assist in our planning, please click on the link below to complete a brief survey. The deadline to complete the survey is 12:00am, June 30. Thanks in advance for your feedback and input!
https://www.surveymonkey.com/r/SCSremotelearning
---