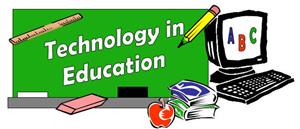 Chromebooks and iPads
for 2020-2021
All students are being issued a device this year to assist with Virtual Learning. There is a $25 teachnology fee that will need to be paid for the use of the device. Payments can be made at the school or online. The Online Payment Portal is to the left at the top of the District Quick Links.
If your child is having technology issues you may:
Contact the SCS Help Desk by calling 610-5481 or email helpdesk@scsnc.org.
Contact a technician:

Ronald Dukes - 318-2013
Mary Collins - 318-5170

Contact Wagram Elementary by calling 369-2252 and ask for the library or complete the Google Form (link below) to receive a phone call from the school.
Click here to complete a Technology work order.
Do not bring your child's Chromebook, iPad or Hot Spot to Wagram Elementary or to the SCS District Offices without first talking to someone on the phone.
Please view the following videos to review how to care for the iPad and Chromebook.