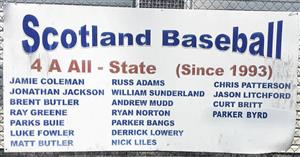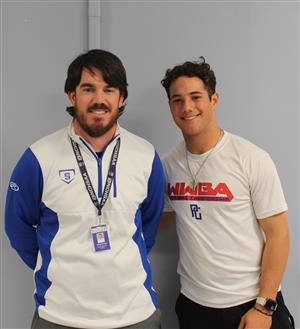 Fighting Scots Baseball Just Around the Corner
The Fighting Scots Baseball Team will begin their official practices for the Spring 2022 season beginning on Monday, February 14th.
Scots Varsity Head Coach, Greg Wrape said that he is definitely ready for action. "Obviously, our top goal is to be competitive and end up winning a conference championship, and to make a deep run into the State play-offs and possibly a state championship."
SHS senior, Parker Byrd, is one of this year's returning starters for the Scots. Byrd has been named to the Class 4A All-State Baseball Team, one of only 18 Scots since 1993 to receive the honor. He has also signed to play with the East Carolina University Pirates. He will report to ECU in the Fall of this year.
According to Coach Wrape, Byrd has demonstrated the ability to play many different positions, which is always a great asset for any player. Byrd stated: "I try to put my all into every game, but also, into my practice and workout regimen as well. You have to stay focused and determined."
---
---