Welcome to the Fighting Scots Battalion!!!

We would appreciate you visiting us,

more information is displayed on the side webpages.

Scotland High JROTC

Homecoming parade
We would like to thank everyone that came out to support The Scotland High JROTC during the Homecoming Parade.

To all the Cadets that worked so hard for the Hoke High drill meet, CONGRATULATIONS!

The Fighting Scots took First place in two of the four events!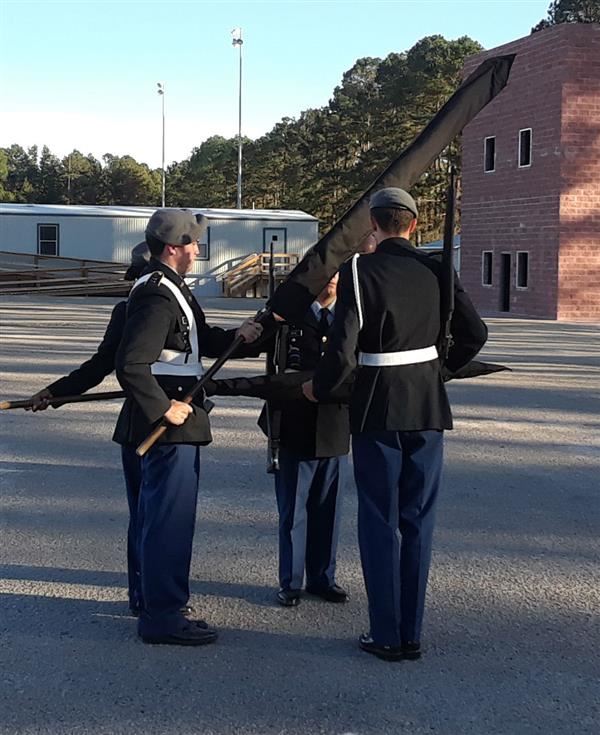 We would like to congratulate the cadets who participated in Squad W/O arms and Individual without Arms for winning 1st place in their respective categories.
Scotland High JROTC

Veterans Day - Legion Park, Southern Pine, and Golden Corral

11/10/17

The Fighting Scots JROTC went to Legion Park to honor The Veterans of Scotland County and post the Colors for the ceremony.

They were also busy supporting Golden Corral and marching in the Veterans' Day parade.