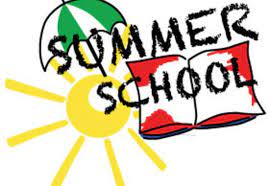 In an effort to close learning gaps and provide our students with enrichment opportunities this summer, we will be offering 6-weeks of free, in-person learning Monday-Thursday 8:00-2:45 beginning on Monday June 7th and ending on Monday, July 26th (with a week off for the 4th of July).

Students will engage in ELA, Math, STEAM and other enrichment experiences.

Program participation is open to all students. Priority will be given to students with major learning gaps as well as students with disabilities and English Language Learners.

If you are interested in your child(ren) attending, please fill out the form sent home with progress reports and return it by May 7th. If you have questions or concerns, please contact us at 276-2469.