Bowling Champs Recognized
Varsity Bowling Team Recognized
During the April 25th BOE Committee Of the Whole meeting, The Scotland High School Varsity Bowling team was recognized for bringing home the State Championship trophy. Coach Meg Jernigan stated that each member of the team contributed to the success of this year's team. Congratulations!!! As always...Go Scots!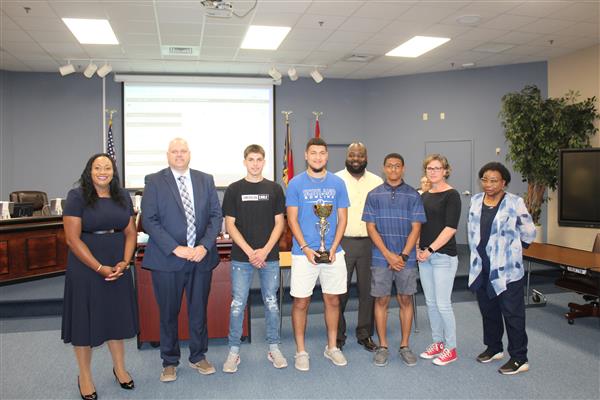 L-R, Superintendent, Dr. Takeda LeGrand, SHS Principal, Brent Smith, James Watts, Chandler Miller, A.D., David Johnson, Landon Malloy, Coach Meg Jernigan, Board Vice-Chair, Dr. Carolyn Banks
Not pictured: Cooper Sunderland, Asher Alexander, Evan Gale, Dylan Tilson, Bradley Heider, Tommy Beckwith, Trey Jackson.